【Ndustrial Design Product Development】 Intelligent nursing hand sanitizer spray device
Product Detail
Product Tags
The utility model provides a smart washing mobile phone, which solves the problems such as the complex structure of the existing washing mobile phone, the use of spraying method, and the waste of hand sanitizer.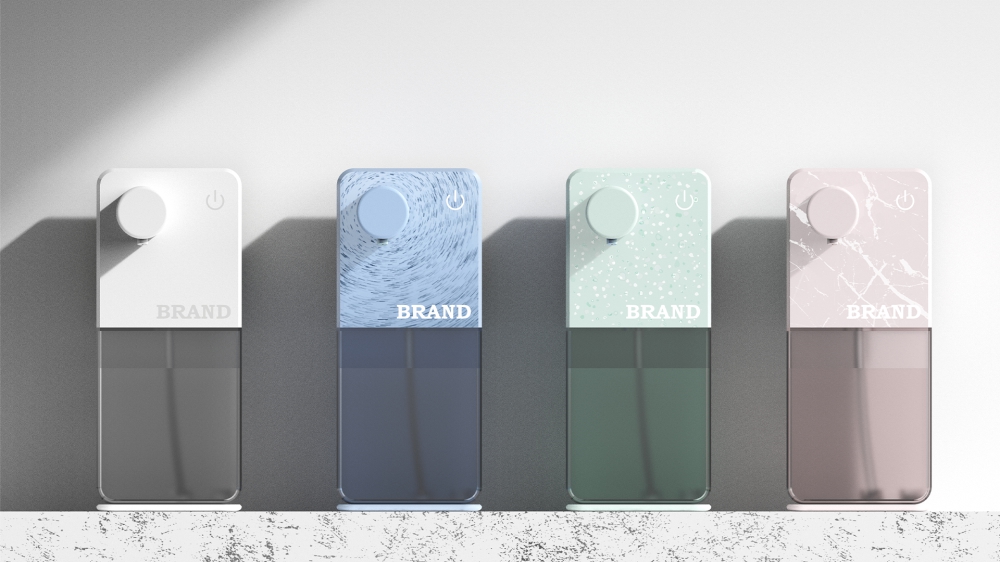 When the infrared sensor set around the bubble outlet senses that there is a hand underneath, the motor drives the peristaltic pump pumping mechanism to transport the soap liquid in the liquid storage bottle to the foam bin through the delivery hose, and then use the bubbler to turn the soap liquid into foam, which is sent out from the bubble outlet to the hand. The whole process is fully automated to avoid damage to the device caused by manual pressing, improve the service life of the device, and use foam type hand washing, Save the use of soap solution. In addition, the whole device is small in size and does not occupy large space. It can be directly hung at the required position through adhesive. 
It is easy to install and operate. In addition, the three rotating positions of the inner shell relative to the shell are used to control the power on and off of the whole device, as well as the soap solution replacement and battery replacement. The design idea is ingenious and the structure is simple. At the same time, a stop switch is also set to prevent children from frequently pressing the inner shell to rotate, Cause unnecessary damage to the device.
Although the specific embodiments of the utility model are described above, those skilled in the art should understand that these are only examples. Without departing from the principle and essence of the utility model, many changes or modifications can be made to these embodiments. Therefore, the scope of protection of the utility model is limited by the appended claims.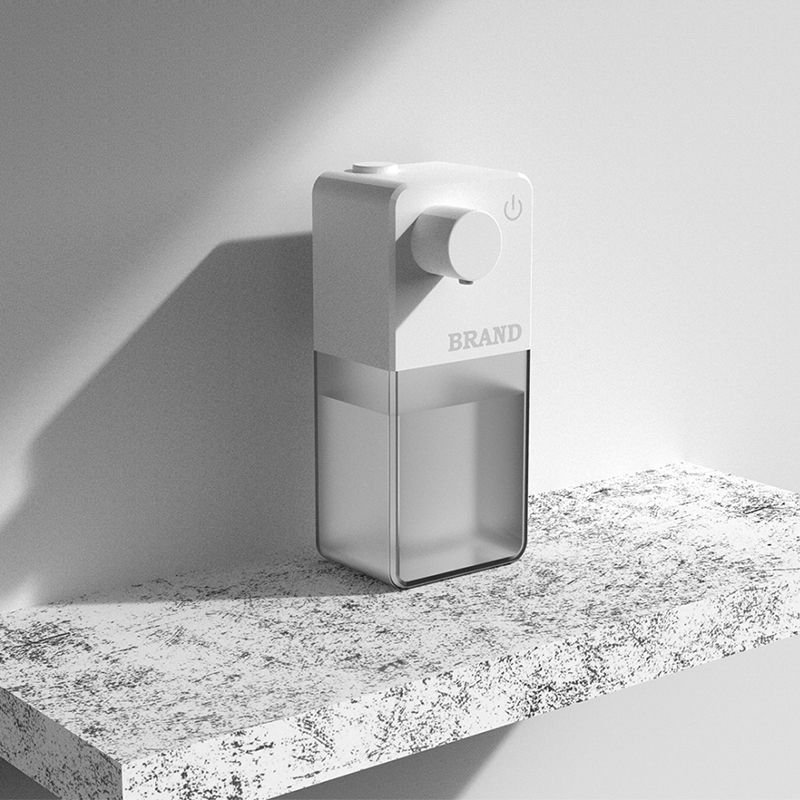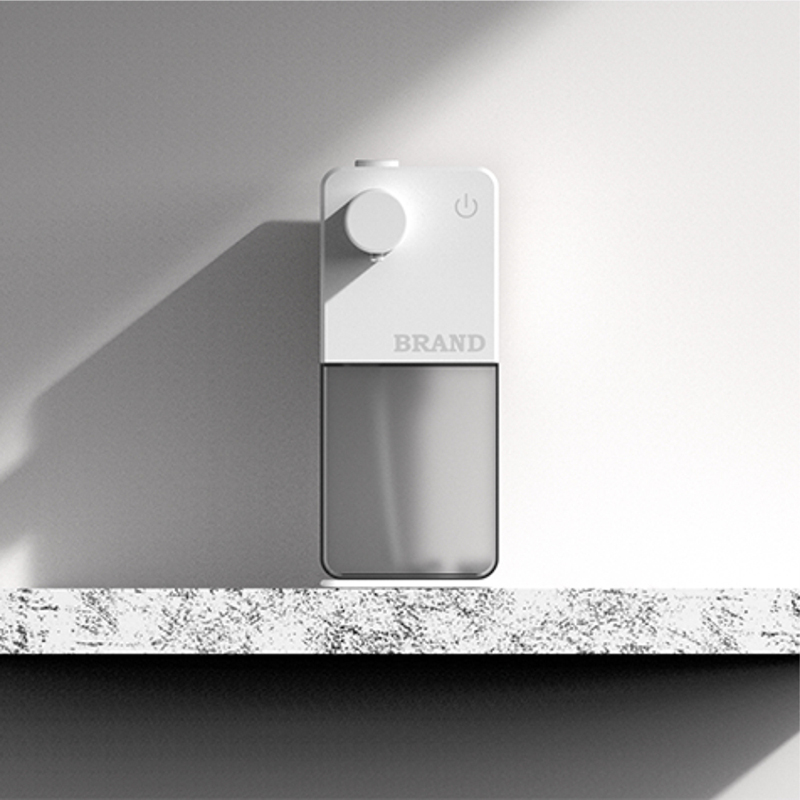 ---
Next:
【Ndustrial Design Product Development】 Intelligent household infant monitoring and management equipment
---
Write your message here and send it to us